Where Can I Buy Weed in Barcelona
If you are a cannabis lover and you are traveling to Barcelona, the first thing you may have thought about is "where I can buy weed in Barcelona?". There are two answers to that question. One is on the black market, with all the risks that involve. And the second one is at a cannabis club. Nevertheless, for the second option, you have to become a member of a cannabis club, so you don't buy weed but acquire it, get it? or collect it.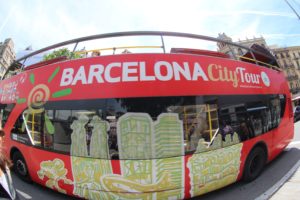 Marijuana Situation in Barcelona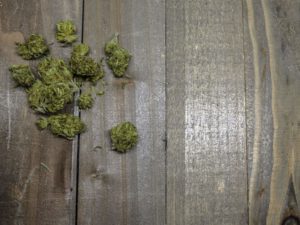 Even though full legalization of cannabis in Spain is still being debated, Barcelona is now considered by many to be the new weed capital of Europe, even a step ahead of Amsterdam. Even though it's still illegal to "buy weed" in the street or in any store.
There are several reasons why:
The laws are ever-evolving. Although cannabis is not technically legal (yet) in

Barcelona (and Spain on the whole), the rules and regulations are becoming laxer and less restrictive. On the other hand, the laws in Amsterdam regarding cannabis are stricter than ever, because buying weed there is getting easier than anywhere.
The explosion of cannabis clubs. The number of cannabis clubs in Barcelona is

growing more every year and delivering better value to their members than ever before.
Excellent quality and value of cannabis. Also in contrast to Amsterdam, the cannabis

industry in Barcelona has not become over-commercialized. As a result, you don't see the over-hyped and over-priced weed in Barcelona that is so common in Amsterdam.
You can also enjoy weed in the privacy of your own home or apartment. Again,

cannabis is technically not legal in Barcelona, but the law does allow for people to use weed freely in the privacy of their home or apartment. Combined with the multitude of cannabis clubs, this provides both residents and tourists many options to enjoy their weed in beautiful Barcelona!
The ultimate guide to a Barcelona coffeeshop
According to the current law, you cannot "buy" weed in Barcelona. On the other hand, you can "acquire" it, primarily by "contributing" as a member of the cannabis club(s) you join. So, don't expect to "buy" your weed at a cannabis club – and it's recommended not even to use the "b" word. You can still "get" it or "acquire" it at the club, but it's just a matter of semantics.
Also, do not purchase weed on the street. That is definitely considered illegal and can quickly put you in legal jeopardy, just like being caught publicly transporting cannabis. Therefore, when you do legally "acquire" your weed, be sure to hide it well when you're transporting it home.
With that in mind, the best bet for cannabis connoisseurs is to become a member of a cannabis club in Barcelona, which currently has over 200 cannabis clubs that are considered private cannabis associations. Keep in mind that they are not public stores or coffee-shops, and you must complete the full membership registration and pay the application fee in order to enter and be a member.