Top Cannabis Events Worldwide
If you're a cannabis enthusiast and can't satisfy your craving for information and innovation on all things cannabis, you're in luck: As the cannabis movement gains global momentum, more and more cannabis events are springing up all across the globe!
At cannabis events, you'll engage with like-minded stoners as you get high on cannabis education, entertainment – and shopping opportunities galore!
Best Events of the Cannabis Industry
If you're interested in attending a cannabis event or two, here's a list of some of the top cannabis events worldwide. These are all annual events and the dates are subject to change (some locations, too), so be sure to visit their websites for up-to-date information.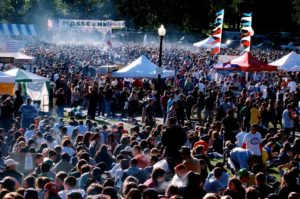 Used to be held on Amsterdam till the 2014 but now they are doing several events across the states where legalization has arrived. Highlights: Strain developers present their own strains in a bid to win the golden trophy!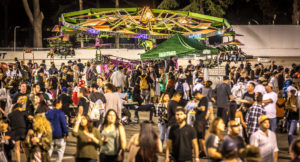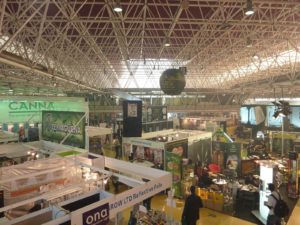 Spain's top cannabis show in Barcelona (in March). Highlights: Features an endless array of horticulture, plants, cultivation, floriculture and cannabis products. You can learn more about this awesome festival in their site.
Held in Prague in November. Highlights: Attendees enjoy the reading room, smoking chillout zone, professional conference, cinema, exhibitions, "Vapo" lounge – and live onstage entertainment.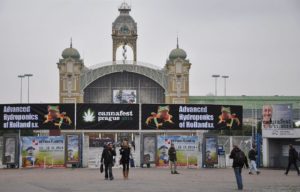 Cannabis World Congress and Business Expo:
Takes place in three U.S. cities each year. Highlights: Industry leaders, sponsors and exhibitors get together, plus opportunities for launching a cannabis business and/or investing in one.
Takes place in Jamaica, usually in March. Highlights: A two-day affair displaying the best locally-grown ganja, plus live reggae music!
A two-day expo in Palm Springs, California in May. Highlights: Focuses on educational networking with over 100 vendors presenting products, plus cultivation sessions.
Held in Honolulu in February. Highlights: A medical marijuana show featuring presentations and seminars by industry leaders.
Berlin's high-energy pro-weed march in August. Highlights: This march promoting legalization of cannabis features live musicians and over 10,000 participants who make their way through Germany's capital each year.
Held in San Diego, California in February. A technical-focused expo featuring information about cannabinoid extraction, marijuana concentrates, and terpenoids.
Held in Austria in October. Highlights: Features workshops, live music, pool parties and cannabis dining.
Rotates locations and dates each year. Highlights: A competition among cannabis cultivators from across the globe.
Cannabis Business Summit & Expo:
Held in San Francisco in July. Highlights: A trade show featuring industry leaders and speakers.
Held in Las Vegas in February. Highlights: A three day event featuring exhibitor booths, ArtiZen style products and counterculture shows.
Held in British Columbia in April.
Held in Seville in May. Highlights: An industrial and therapeutic hemp fair featuring cooking shows, live reggae performances, grow shops and more.