Cannabis microdosing is a growing trend in cannabis consumption where users take small amounts of cannabis in order to achieve the medicinal benefits of THC without the psychoactive effects. Microdosing is very helpful to those who need weed as a health aid, but can't let it interfere with the demands of daily life (i.e. work and/or school).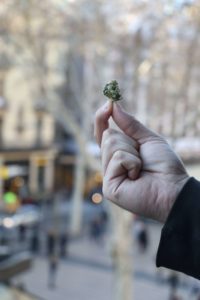 Benefits of marijuana microdosign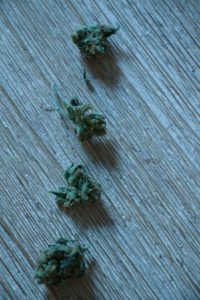 More and more studies reveal that lower amounts of THC (and CBD) offer medical patients a wide array of benefits, including:
Strengthens the body's endocannabinoid function. Recent research shows that

taking larger doses of THC and CBD can actually make our endocannabinoid function less responsive. In fact, several studies reveal that cancer patients using low doses of cannabis feel less pain, while those taking higher doses experience more pain than Usual.
Offers an excellent method to determine the proper dose to take. For new users of

cannabis, microdosing is beneficial to help figure out what method, product and amount of cannabis works for the optimal effect.
Treats a wide array of health conditions. As stated, microdosing offers the medicinal

benefits of THC and CBD without the high. Patients are turning to microdosing to treat a wide range of conditions, including depression, stress, anxiety, and inflammation. It can also aid in sleep, loss of appetite, depression, and pain management.
Dosage of marijuana microdosing
While it's widely accepted that between 1mg and 10mg is a perfect starting dose, the most common recommendation is 5mg. The golden rule is to start small and increase as needed. Again, the goal in microdosing is to maximize the medicinal benefits while minimizing the psychoactive effects.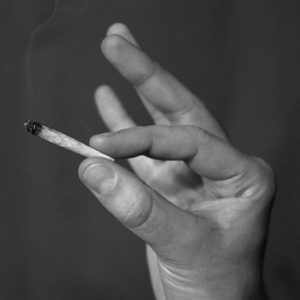 There are a number of methods for microdosing cannabis – and it often comes down to trial and error in order to find out the right method for you (just as with determining the proper dose). Some of the preferred methods include:
Smoking or vaping. Using this method, try taking just one puff, and then wait five minutes to see if you feel any relief. If not, take another puff.
Tinctures, oils or edibles. Many experts recommend these methods because they allow users to more accurately control the dosage. However, when it comes to edibles it's important to exercise caution. Edibles can be unreliable in their ability to deliver a low dose of THC, plus the amounts of THC in edibles can be inconsistent.
Just remember that with microdosing, less is more.