The Story of Jack Herer, The Hemperor
Cannabis enthusiasts across the globe know of Jack Herer, the popular sativa-dominant strain of weed. But who was Jack Herer the legend? Read on to learn about Jack Herer, the Hemperor of weed!
Back in 1973, glass pipe entrepreneur and hemp activist Jack Herer opened a headshop in Los Angeles. Herer taught that the hemp plant should be decriminalized and used as a renewable source of fuel, medicine, food, fiber, paper, and pulp. He also claimed that the U.S. government was deliberately hiding proof of the benefits of both hemp and cannabis from its citizens in order to maintain and promote the industrial/commercial complex that already served those same industries (i.e. Big Pharma). Herer was clearly ahead of his time.
The same year that he opened his headshop, Herer came out with the infamous coloring book, G.R.A.S.S.: Great Revolutionary American Standard System. The comic book immediately became popular within hippies and activists and triggered an avalanche of articles and letters to spread the pro-cannabis/hemp message.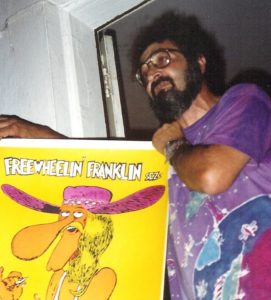 Herer become so well-known for his activism that a documentary about him called "Emperor of Hemp" was produced and aired on Public Broadcasting Service (PBS) stations across the U.S. It was also translated into Spanish and French and gained worldwide popularity.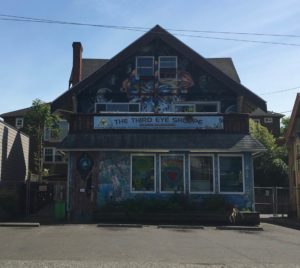 In 1981, Herer was arrested for trespassing on federal property while collecting signatures for a California pro-legalization ballot. He served 14 days in prison. After he was released, Herer moved to Portland, Oregon. In Portland, Herer opened up a headshop called "The Third Eye." He also partnered with another activist, Captain Ed Adair, to write a book: The Emperor Wears No Clothes. The book, which was printed on hemp paper, became required reading for hemp and cannabis enthusiasts everywhere. Not only did the book offer a variety of hemp/cannabis facts and benefits, but it also contained the claim that hemp could save the world – and Herer offered a $100,000 "reward" to anyone who could disprove him. No one ever tried to collect on the offer. Herer's popularity led him to run for the U.S. Presidency twice: in 1988 and 1992. Obviously, neither attempts were successful, but Herer's following continued to grow. He traveled across the U.S. — and everywhere he went activists would sit for hours listening to Herer preach about the benefits of hemp and cannabis and the government's conspiracy to keep them illegal.
Looking for a legal cannabis club? click here check out clubs making new members now!
In 2000, at a hemp festival near Eugene, Oregon, Herer suffered a massive stroke – but his health improved and he resumed his work, travel and public speaking. He attributed his recovery to daily use of highly concentrated cannabis oil. The following year, after a speech in Portland, Herer suffered a heart attack and died.
In the mid-1990's, the Jack Herer sativa-dominant strain was created in the Netherlands. Herer was still alive at that point, but the creators named it in his honor. Since that time, the strain has won numerous awards for its quality and potency. It's a fitting tribute to Jack Herer, the legend and early pioneer in cannabis and hemp activism. If you are looking for weed in Barcelona you can find this strain and others at cannabis clubs around the city.
Stay tuned to this website for more updates, education and information on all things cannabis!