Summer has arrived and the party season in Ibiza is already running like a Formula 1 race. The first thing a stoner does before traveling to other countries is cannabis research; that's why we are here! We want to help you have the best time for your vacations. If your next destination is Ibiza and you want to smoke the best quality weed on the island, this is the right article for you!
There are several ways to get weed in Ibiza. As part of Spain, the island has been developing a wide and extensive cannabis community with lots of growers and extraction artists living on the island. The counterpart of this is that the cannabis community is very tight and closed from the outsiders/tourists; this is because most of the cannabis clubs on the island only accept locals or residents as part of the city regulations.
So, here we'll list all the ways you can buy or acquire weed on Ibiza, the party epicenter of the Balearic Islands.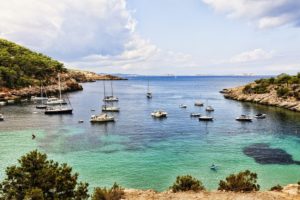 Getting Weed From The Black Market (Not Recommended)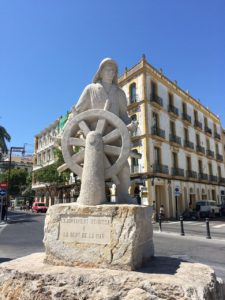 The first thing we have to say is that this is not recommended at all but this is one of the things all tourists do or have been doing since their teenage years. Most of the European cities have the black market dealers around the most tourist zones or green parks around the city. They will meet you on the streets and ask very discreetly if you want weed, hash or any other drugs. YOU HAVE TO BE VERY CAREFUL WITH THIS, there are undercover police looking for people doing illegal stuff and will ARREST YOU or FINE YOU. As we stated before, this is the WORST thing you can do to get weed in Ibiza because it will be: expensive, underweight, contaminated, and might make you sick or ending up in jail.
Getting Weed From a Cannabis Club
Ok, we all know cannabis clubs in Spain are booming and flourishing more and more every day, as we are seeing it all over Barcelona and other parts of Catalonia. In Ibiza it is not different but the thing is every municipality has its own way to interpret the laws regarding cannabis, so this makes it a different situation and status on the Balearic Island and more specifically Ibiza, the party capital. 
So this is how it goes, most of the cannabis clubs in Ibiza are very private and local-oriented and almost all of them will ask for a recommendation from a member of the club which makes it very difficult for tourists that are traveling for a weekend or a holiday. There are other alternatives to the member invitation, we have two clubs making new members through their websites and all you have to do is just fill in the information form and follow the instructions. These clubs are Ibiza Weed Club and Ibiza Coffeeshop and for what we have seen, they are part of the top clubs in Ibiza. 
So how do you get a membership: 
Go to their website and fill in the form.

Make sure you clearly read all the instructions provided. 

Cannabis Clubs are very strict with regulations so follow the rules. 

Go to the club directly with the instructions.

Bring a government-issued ID that proves you are 18+.

Never use the terms BUY or SELL, cannabis clubs are non-profit organizations and work under a "grey area regulation". Please respect the rules or you will be denied entry.

Every club has a

€20

fee for a 1-year membership. This is non-negotiable and short term memberships don't exist. Only cash accepted. 

Once you do the process, you will gain access to the dispensary and will be able to acquire or dispense cannabis products.

ENJOY!
A few things to remember is that cannabis is legal in private spaces, nonetheless if the police find cannabis on you on the streets, they can give you a fine but they cannot take you to jail as is not a criminal offense. Remember to put all your precious weed in the inside fr your garments/underwear, that's the only place the police cannot search you. 
If you want to know more about cannabis and everything related to it check out our blog clicking here.